Here are some of the many pictures, in no particular order, taken by WFIN News while covering stories in 2022. Have a Happy New Year!
April 8 – Firefighters placed a big American Flag over the street in Mt. Cory (above) where the funeral procession for Bluffton police officer Dominic Francis would be coming through momentarily, on its way to Clymer Cemetery.
January 24 – Some Findlay youngsters, snow shovels in hand, walk down a sidewalk after helping clear snow from people's sidewalks and driveways.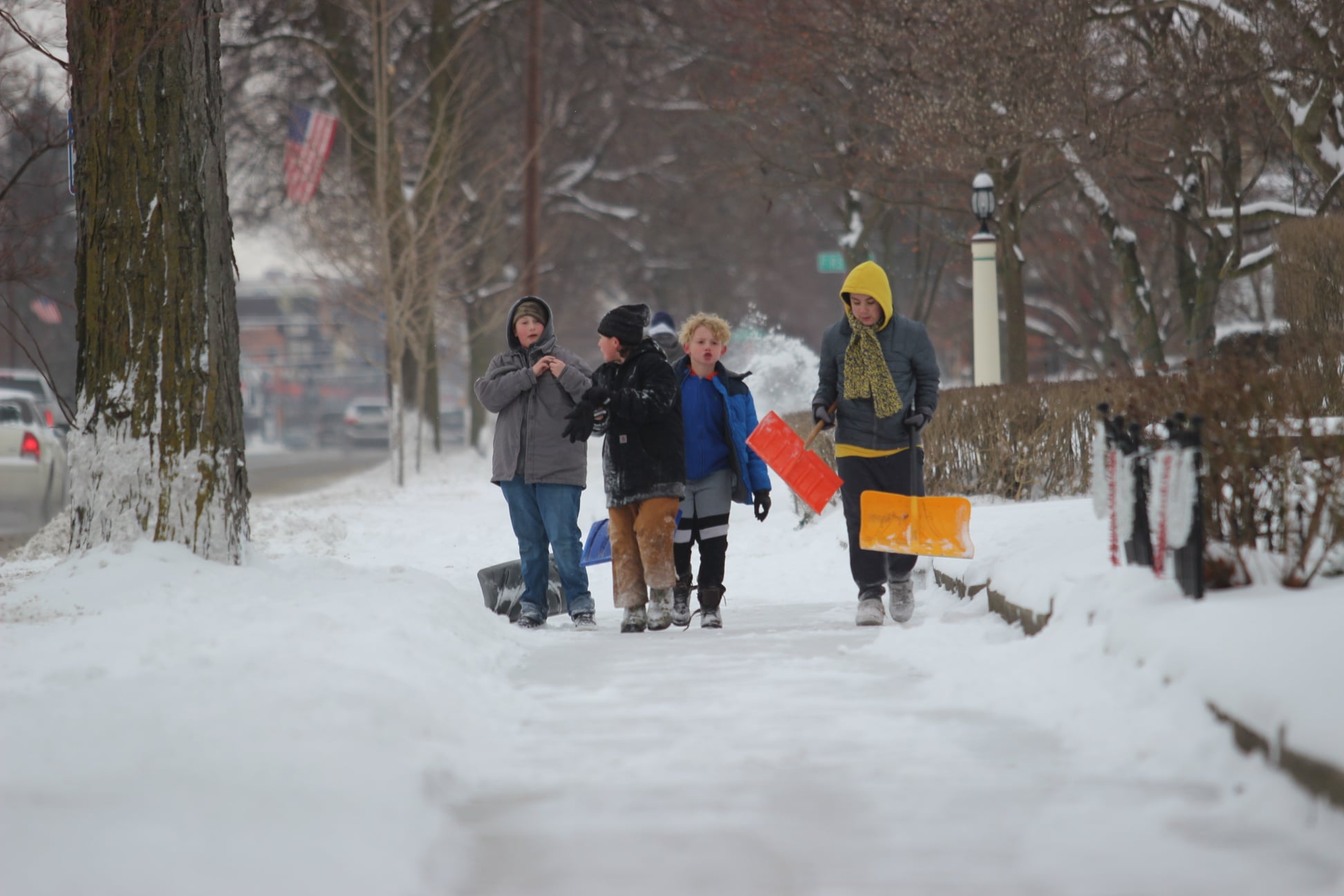 August 2 – K9 Sonny of the Hancock County Sheriff's Office says hi to some of his fans at Findlay's Night Out event at Riverside Park ahead of participating in the K9 Demonstration that also included local K9s Charlie, of the sheriff's office, and Deke and Shadow from the police department.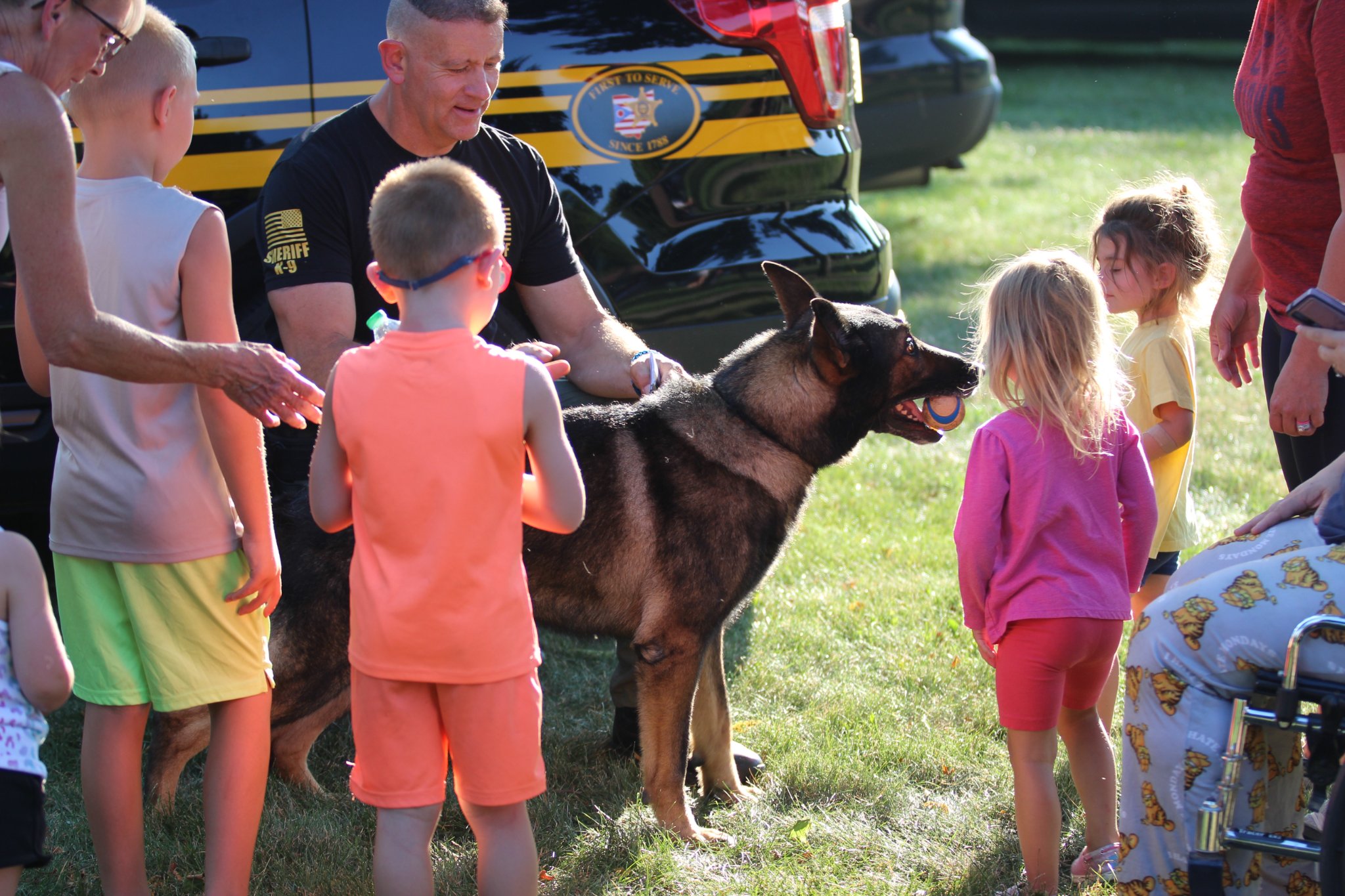 June 3 – A semi crashed into the top of the pharmacy drive-thru area of the Walmart on Trenton Avenue in Findlay. Police told us at the scene that there were no injuries.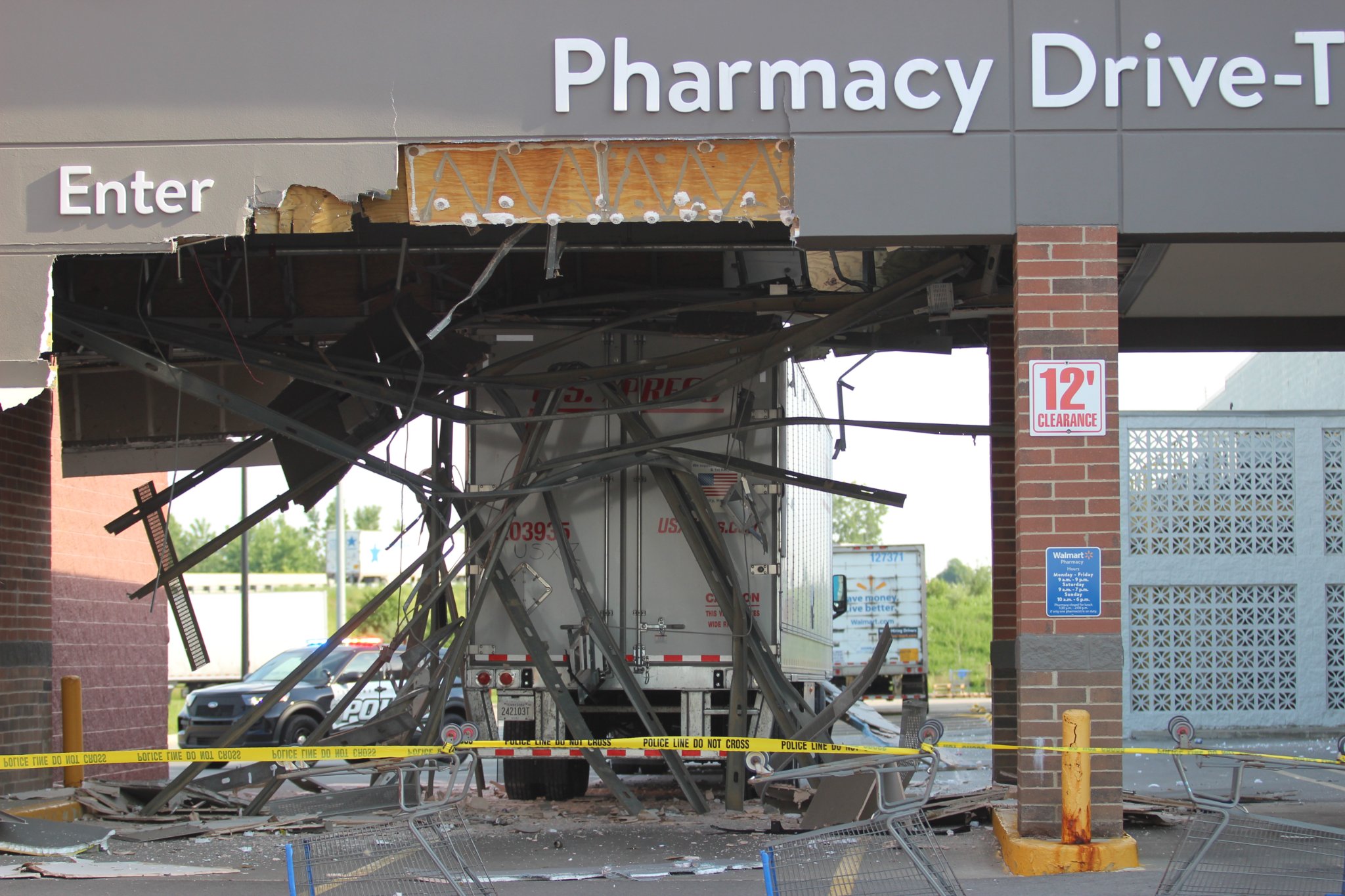 Dec. 17 – Some folks participating in Wreaths Across America Day at Findlay's Maple Grove Cemetery.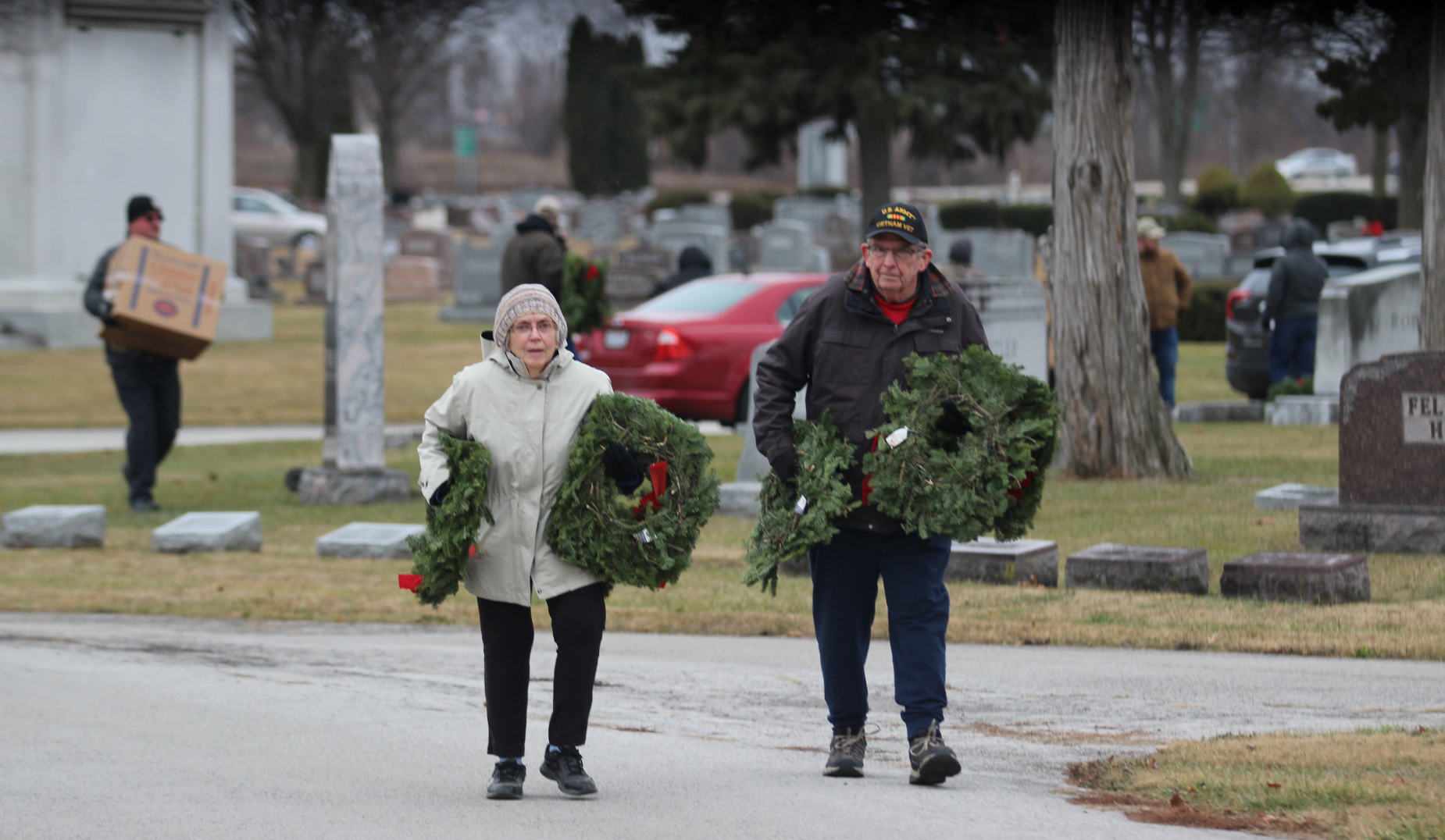 Feb. 4 – A handful of people quickly converged on the scene to help out when they saw this Findlay police officer helping a motorist out of the snow along South Main Street.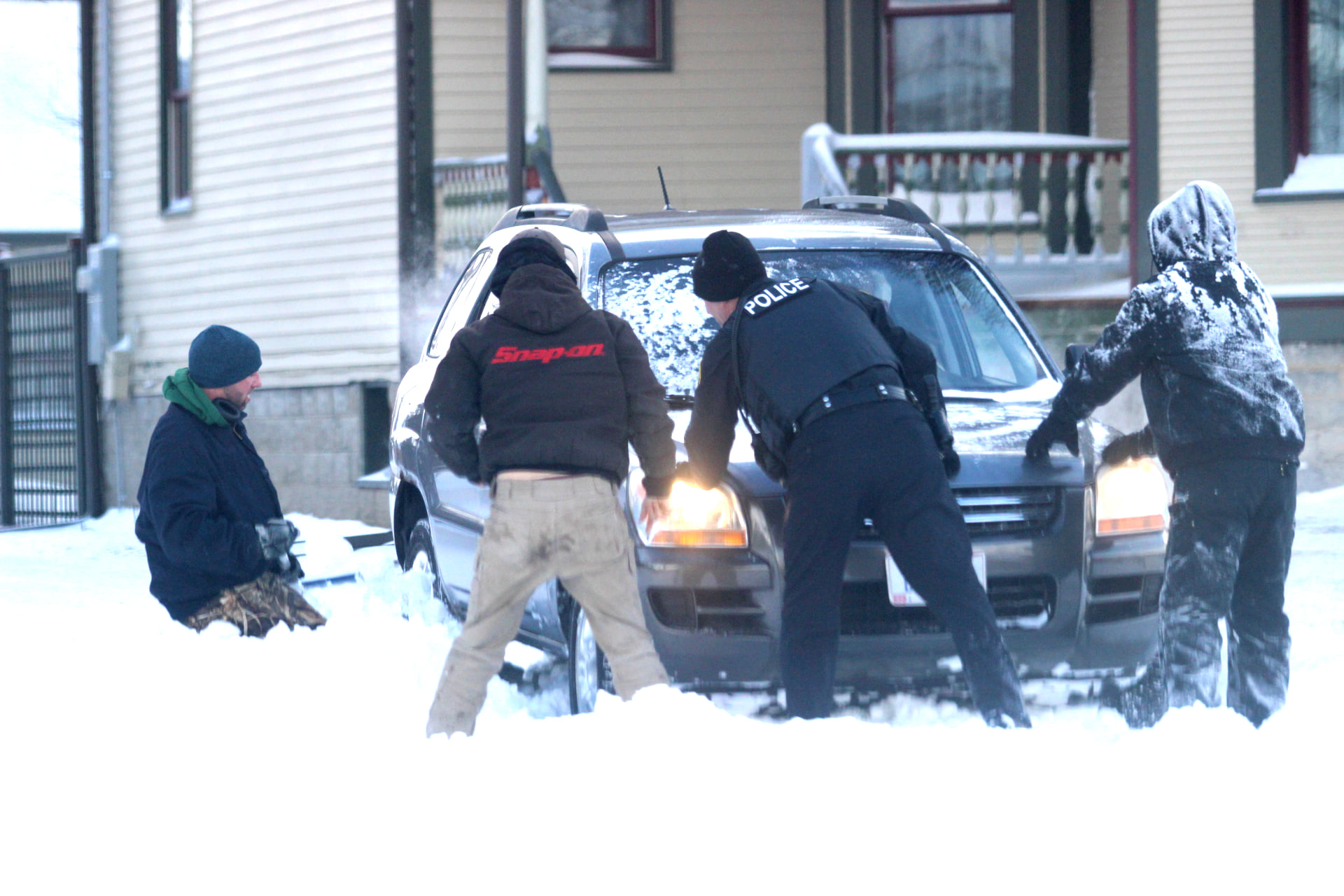 May 9 – The Fort Findlay FOP Lodge 20 held its annual memorial service for fallen officers, with one new name being added to the memorial this year, that of Bluffton Officer Dominic Francis. Get more by clicking here.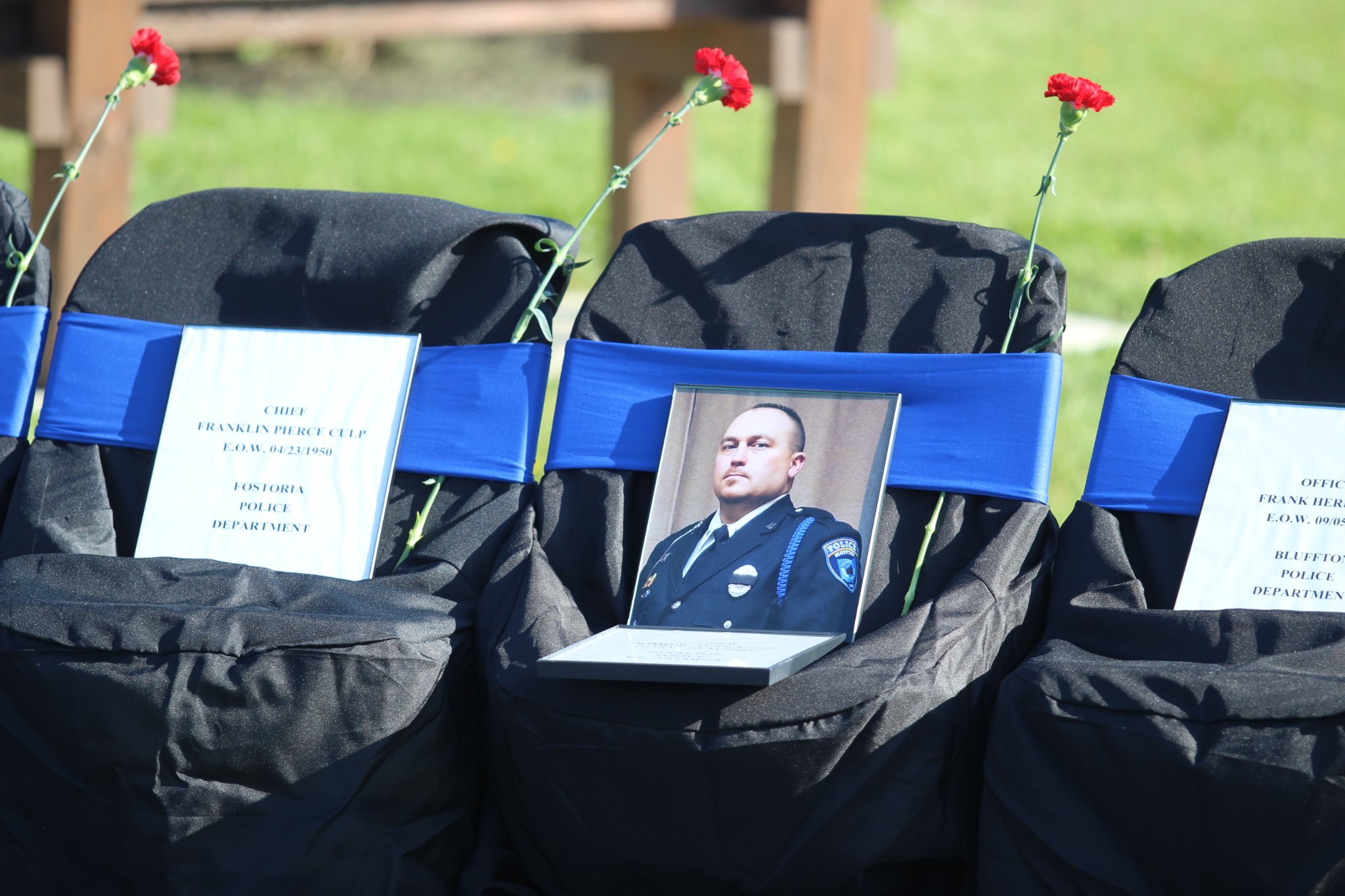 Aug. 5 – Glenwood Middle School Principal Meg Simon braces herself as yet another accurate youngster hits the target, sending her into the drink at the Findlay City Schools Community Day at Donnell Stadium.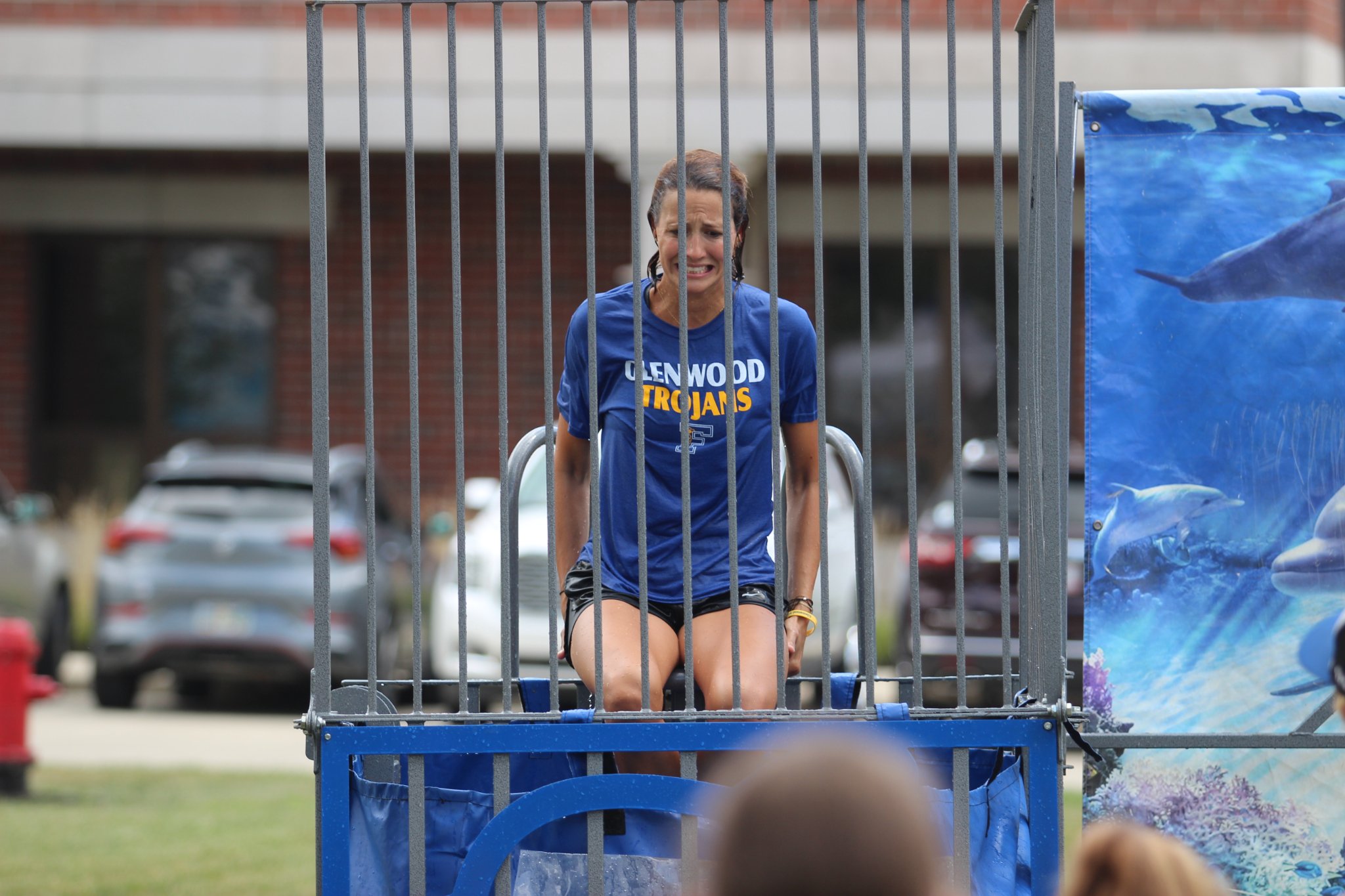 Jan 23 – A Findlay man fires up his snowblower to clear his sidewalk of the snow that fell on Sunday.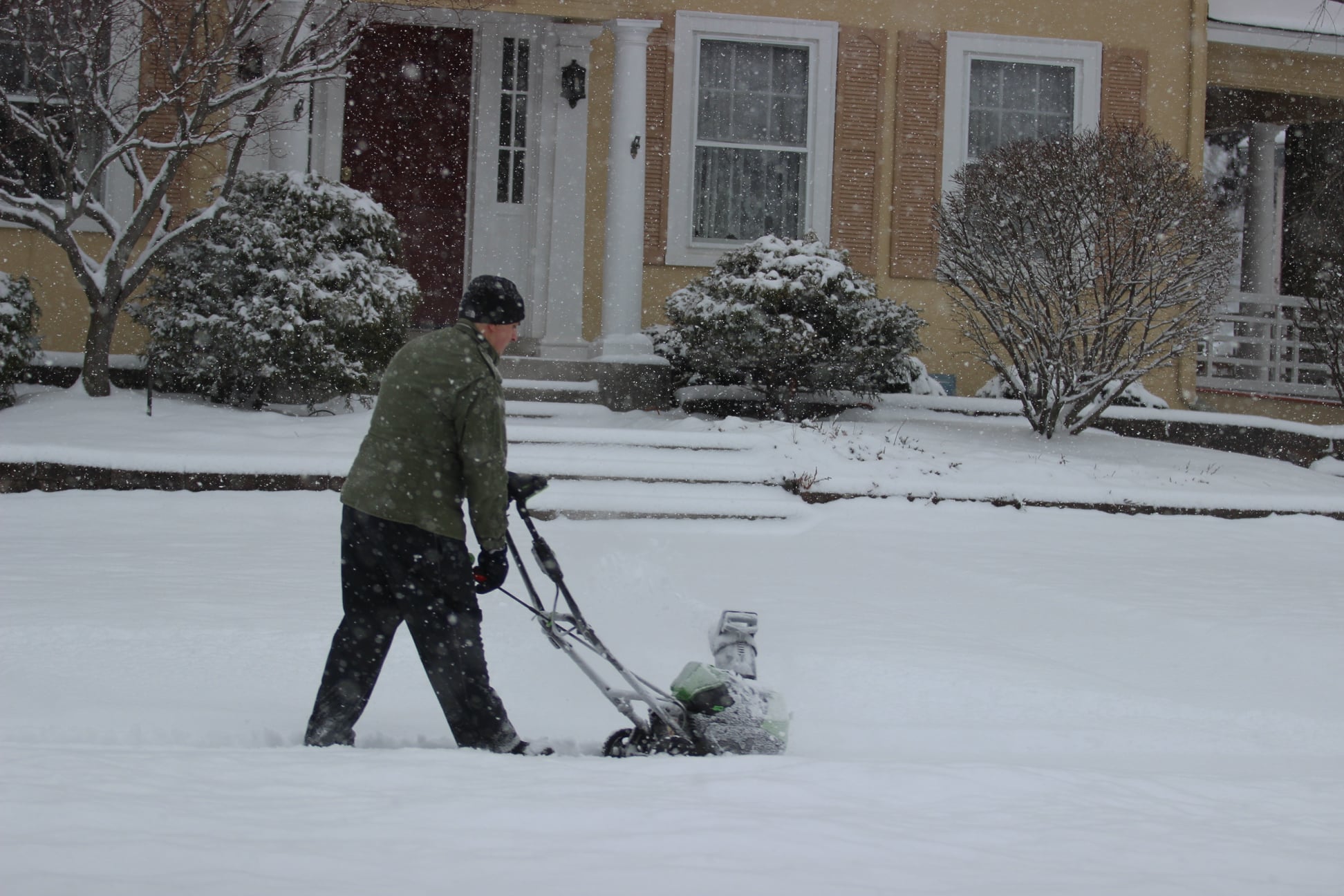 Feb 14 – One of the Super Bowl-themed ODOT message boards from over the weekend encouraging Bengals fans to enjoy the game responsibly.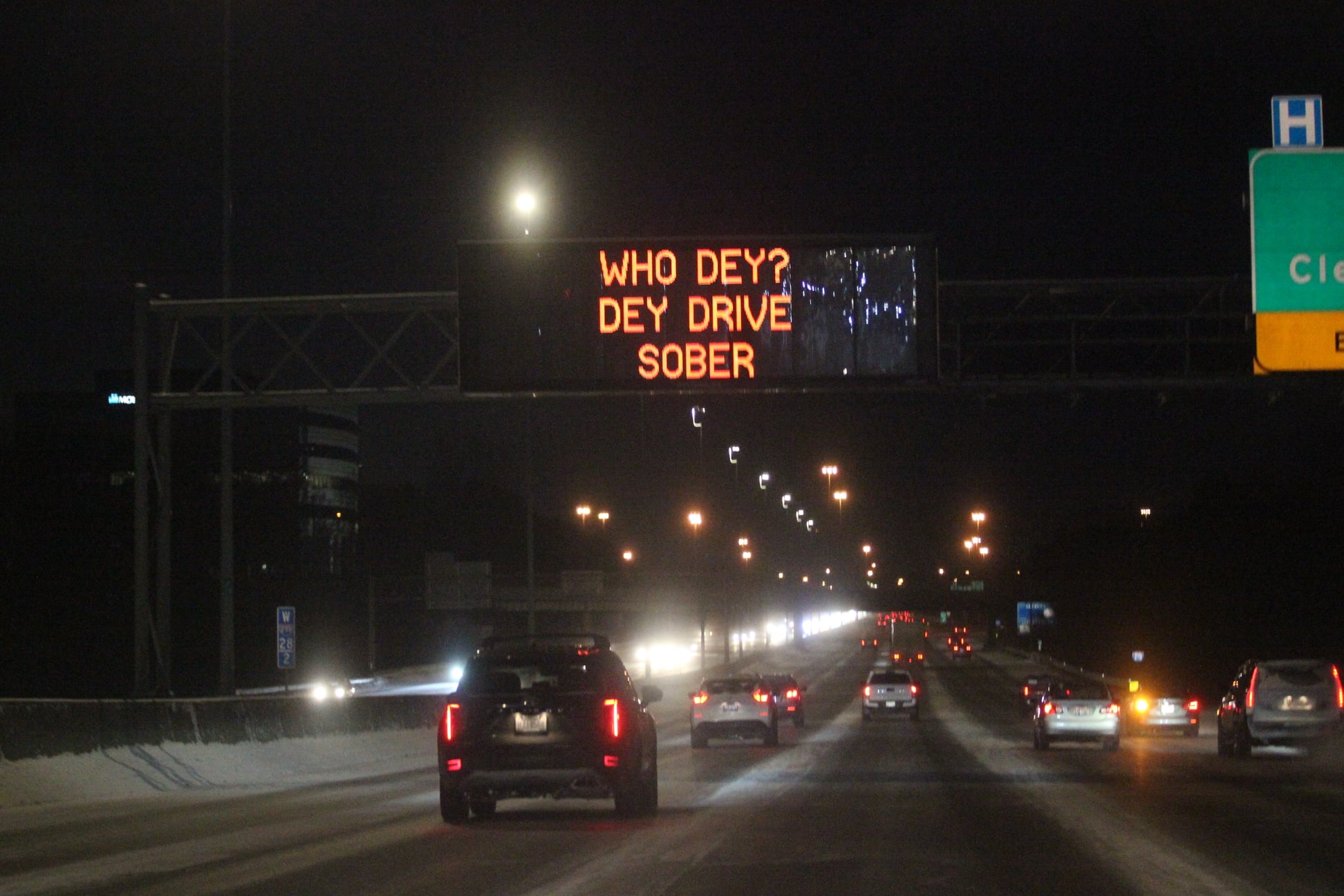 April 22 – A Naturalization Ceremony was held at the University of Findlay in which 60 people from dozens of countries took the Oath of Citizenship and became American citizens.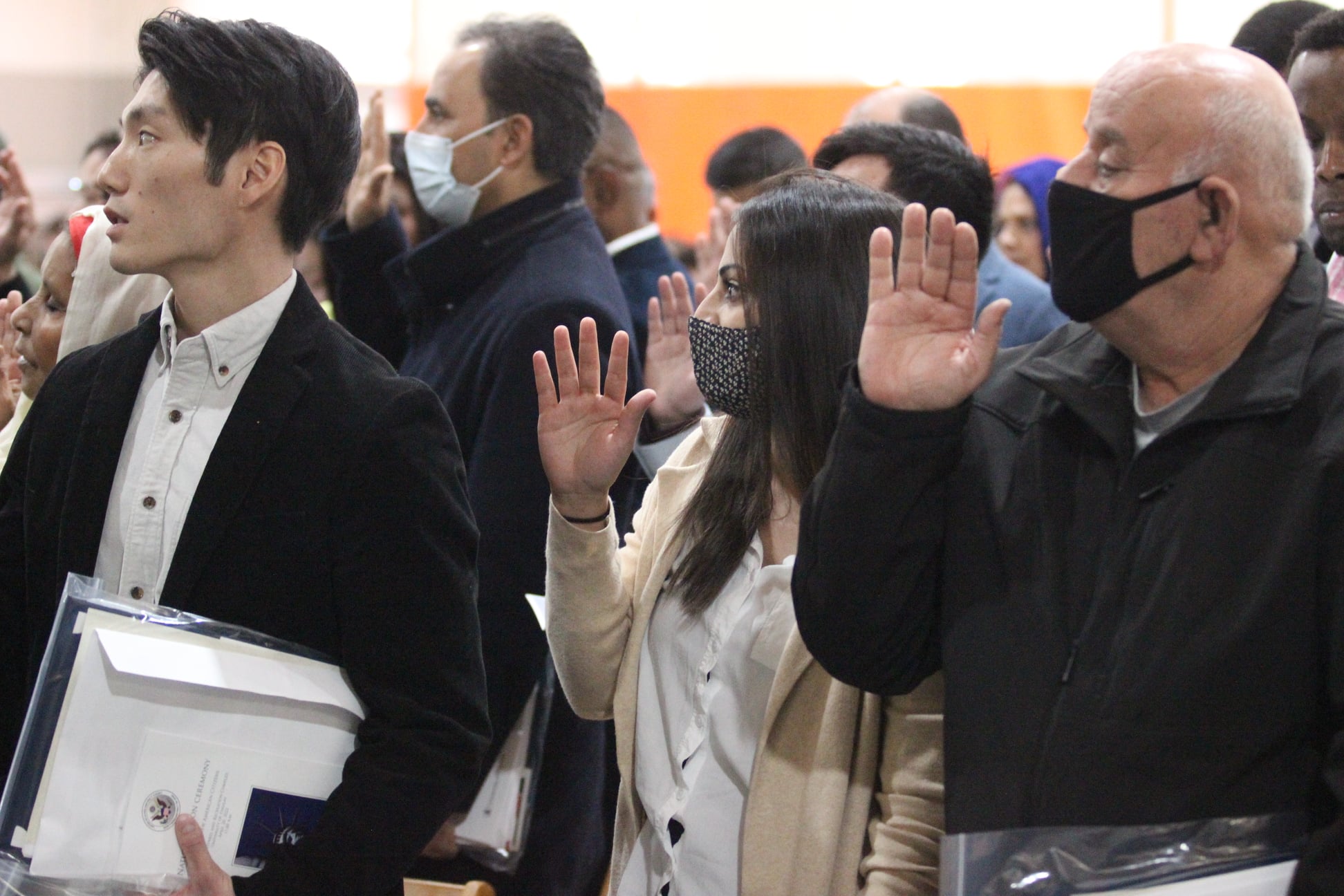 April 29 – Findlay's Tom Brumley took delivery of a rare Ford GT at Reineke Ford Lincoln of Findlay earlier in the week. Tom's wearing the GT hat in the picture.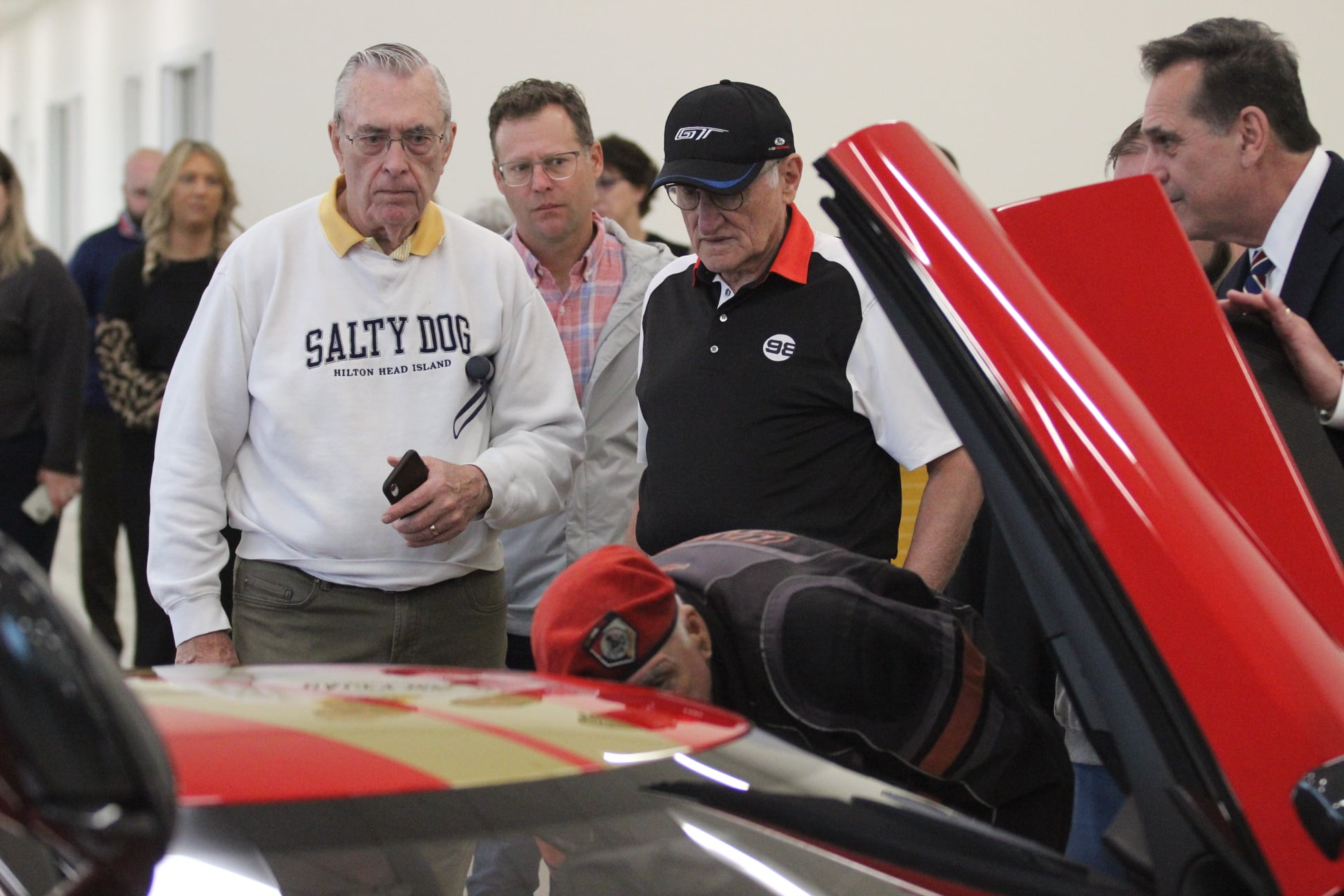 May 20 – A Huey comes in for a landing during The Findlay Show – Armed Forces Day Celebration at the Hancock County Fairgrounds.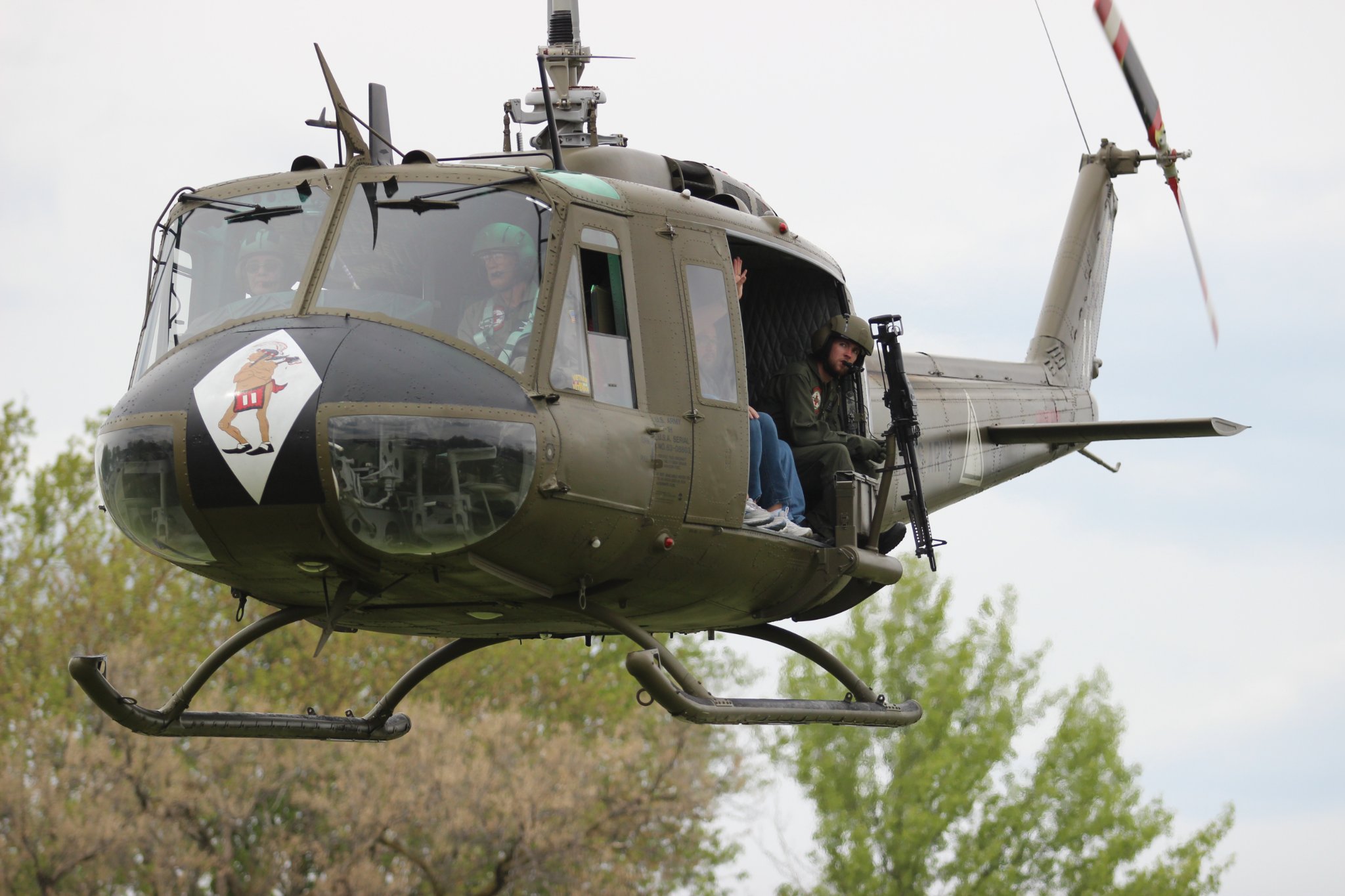 June 24 – More than 180 youngsters took part in Camp 911 in Findlay this week, here seen checking out a Life Flight helicopter and talking with the crew.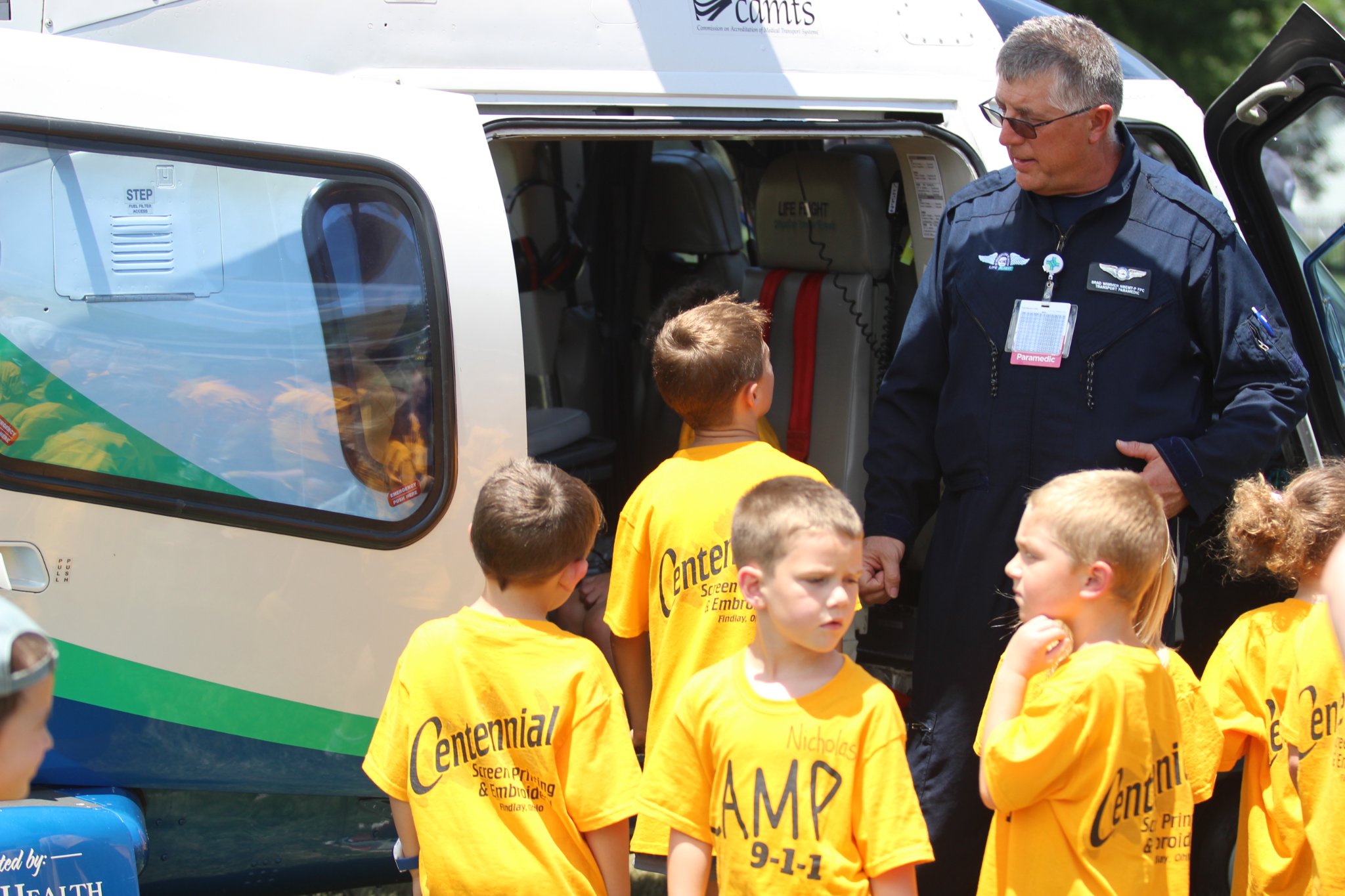 Aug. 12 – It was a beautiful morning to be in the air at Flag City BalloonFest Friday morning. Here, WKXA's Jay Harris and pilot Jeff Conley can be seen in the distance in a pic that was taken from the Cosmic Crisp apple balloon that WFIN's Matt Demczyk was riding in with pilot Steve Wilkinson. Get more by clicking here.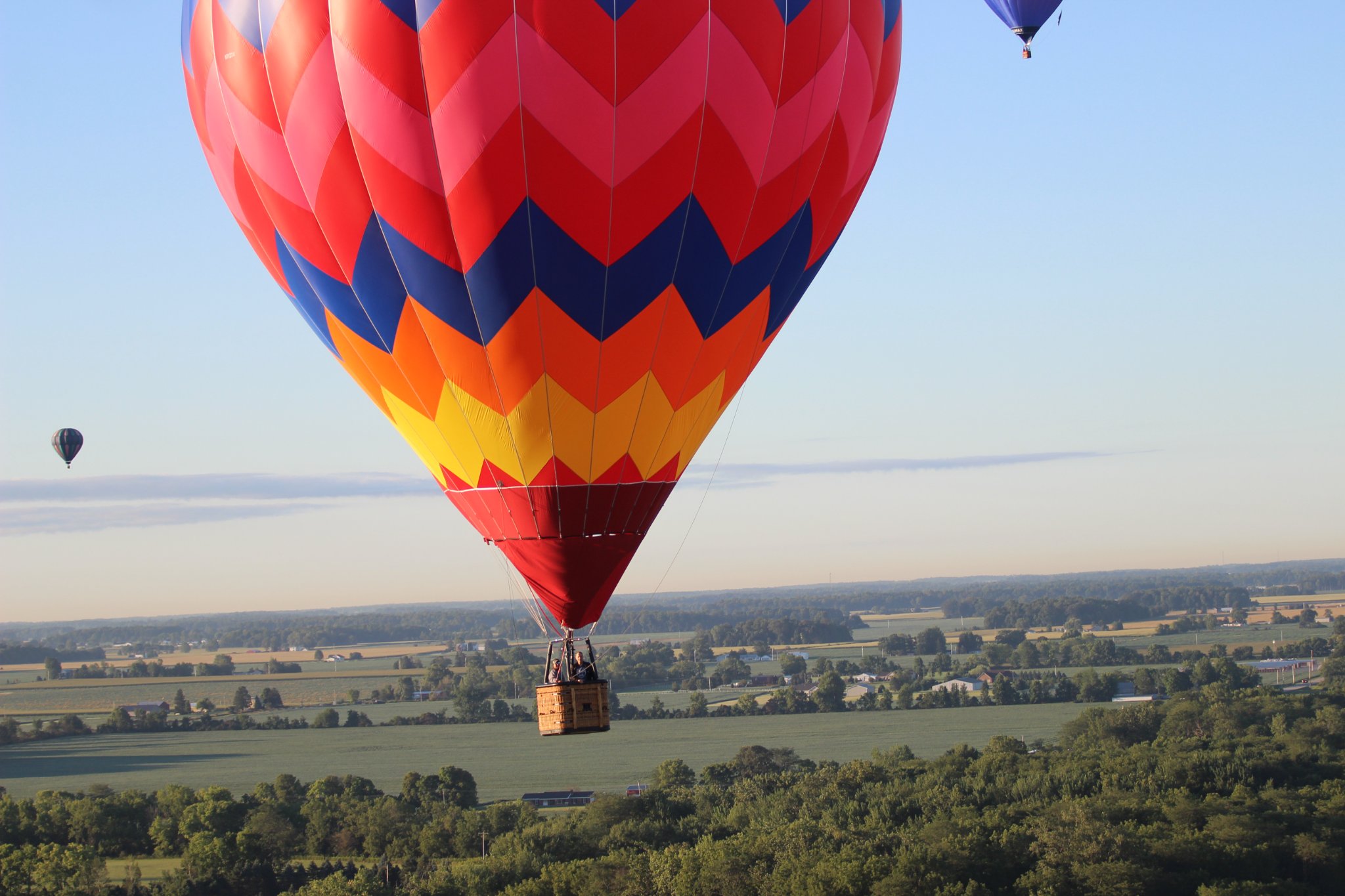 Aug. 26 – The Findlay Trojans student section celebrates a tremendous kick return TD by Donovan Harris that got the Trojans on the board in the first half against a very good Perrysburg team that defeated the Trojans 49-21 Friday night at Donnell Stadium.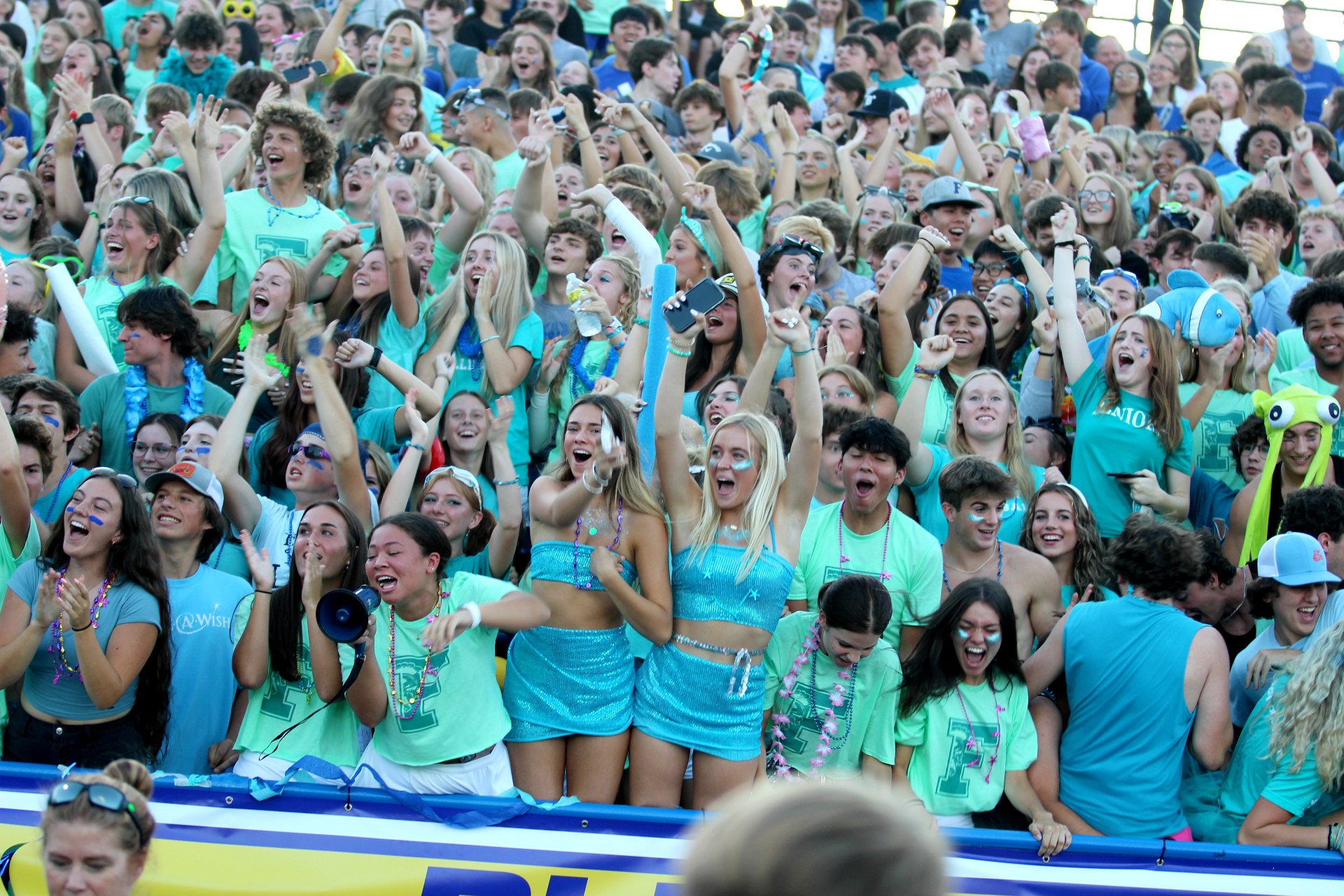 Sep. 2 – A barrel racer competes at the Hancock County Fair on a sunny Friday afternoon in Findlay.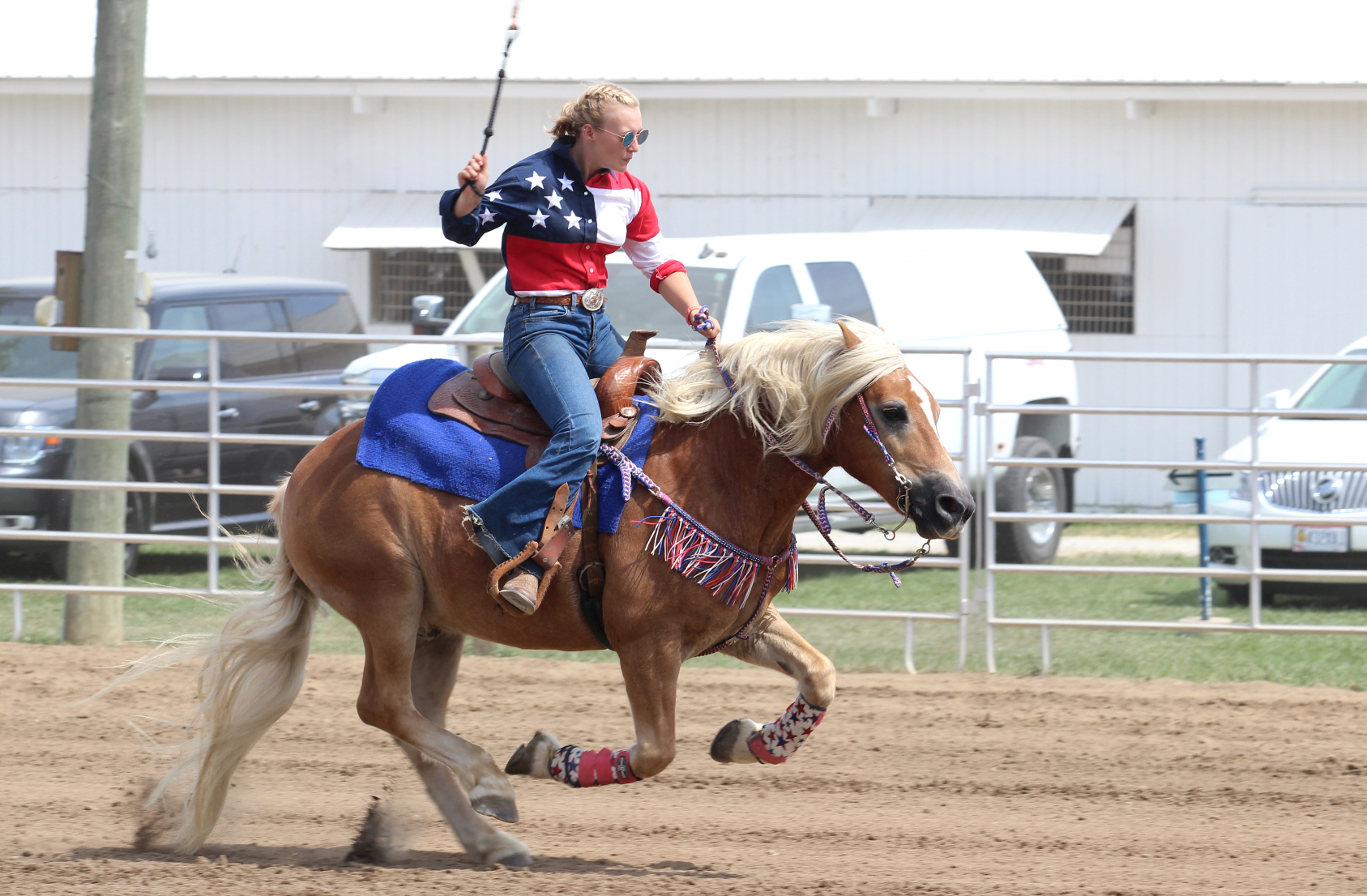 Sep. 30 – People participating in the 'Silent Watch' event outside the Hancock County Courthouse this week to let Veterans who suffer from PTSD know they don't have to fight alone. Get more by clicking here.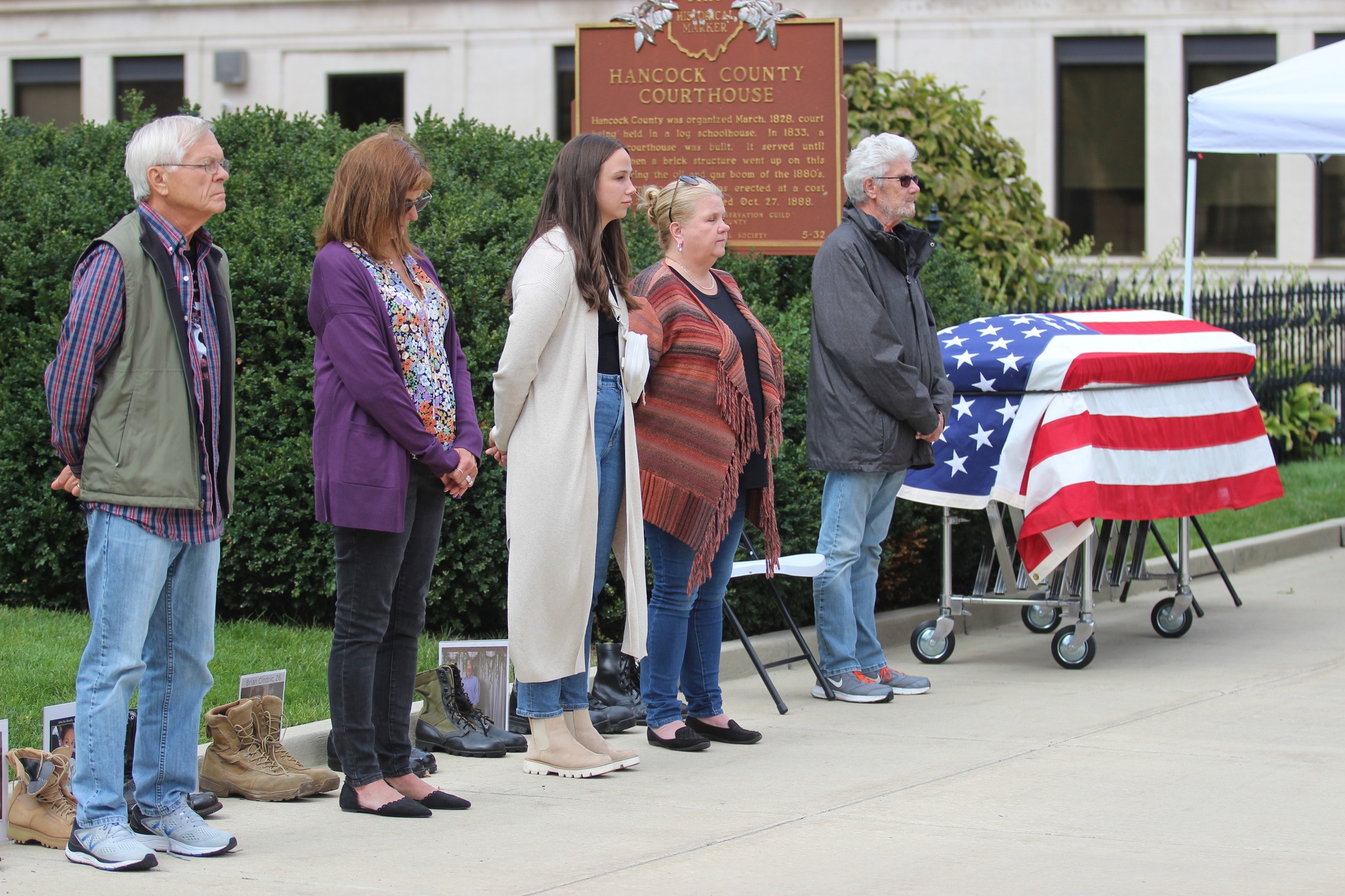 Oct. 28 – Two years ago, K9 Charlie with the Hancock County Sheriff's Office located a missing boy in a cornfield, and earlier this week the mom and son stopped by Charlie's retirement party at the sheriff's office to wish him a happy retirement. Get more by clicking here.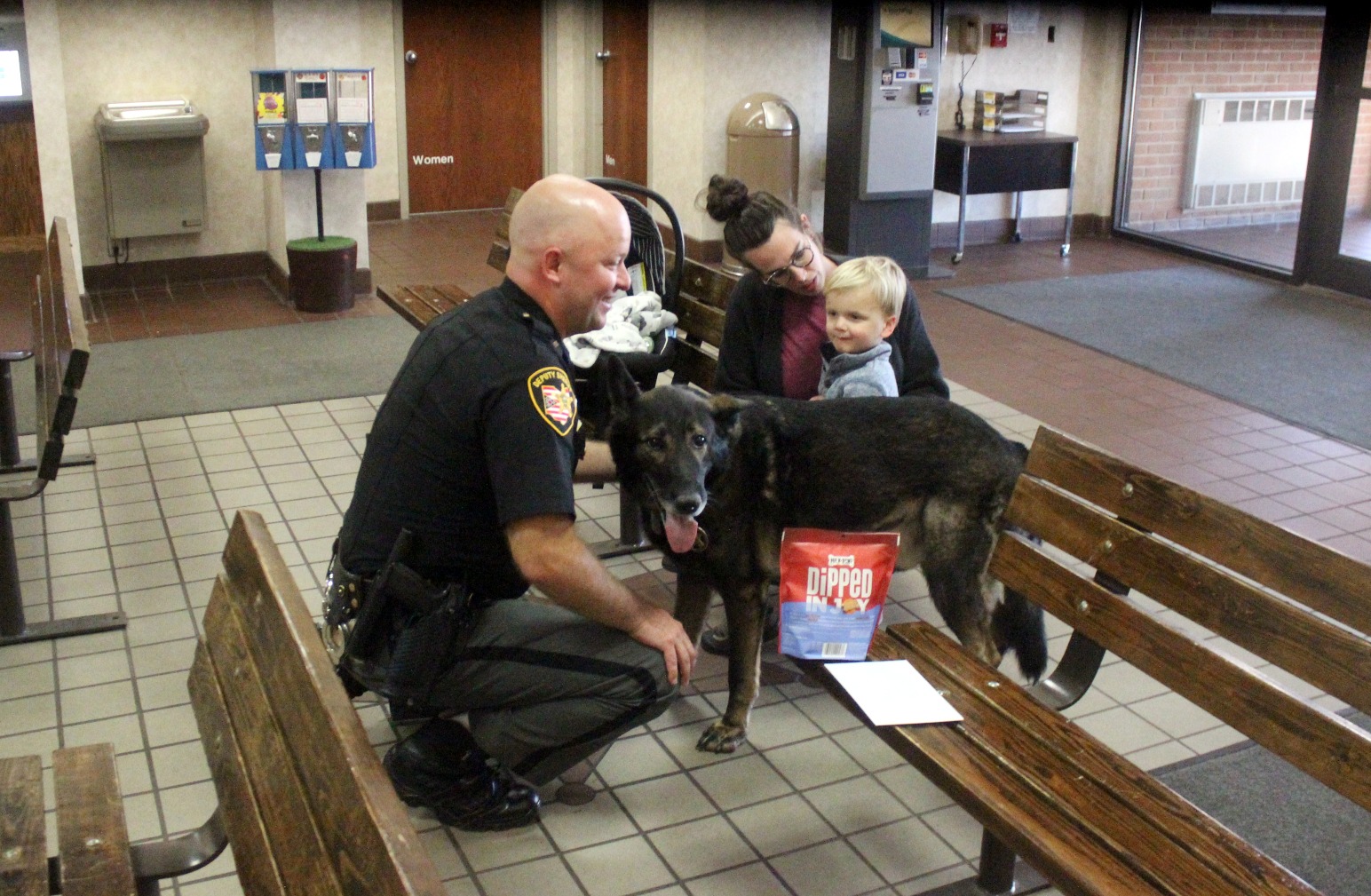 Nov. 11 – Chamberlin Hill 4th graders waving American Flags while performing Stars and Stripes Forever during the school's 25th Annual Veterans Day Program on Friday. Get more by clicking here.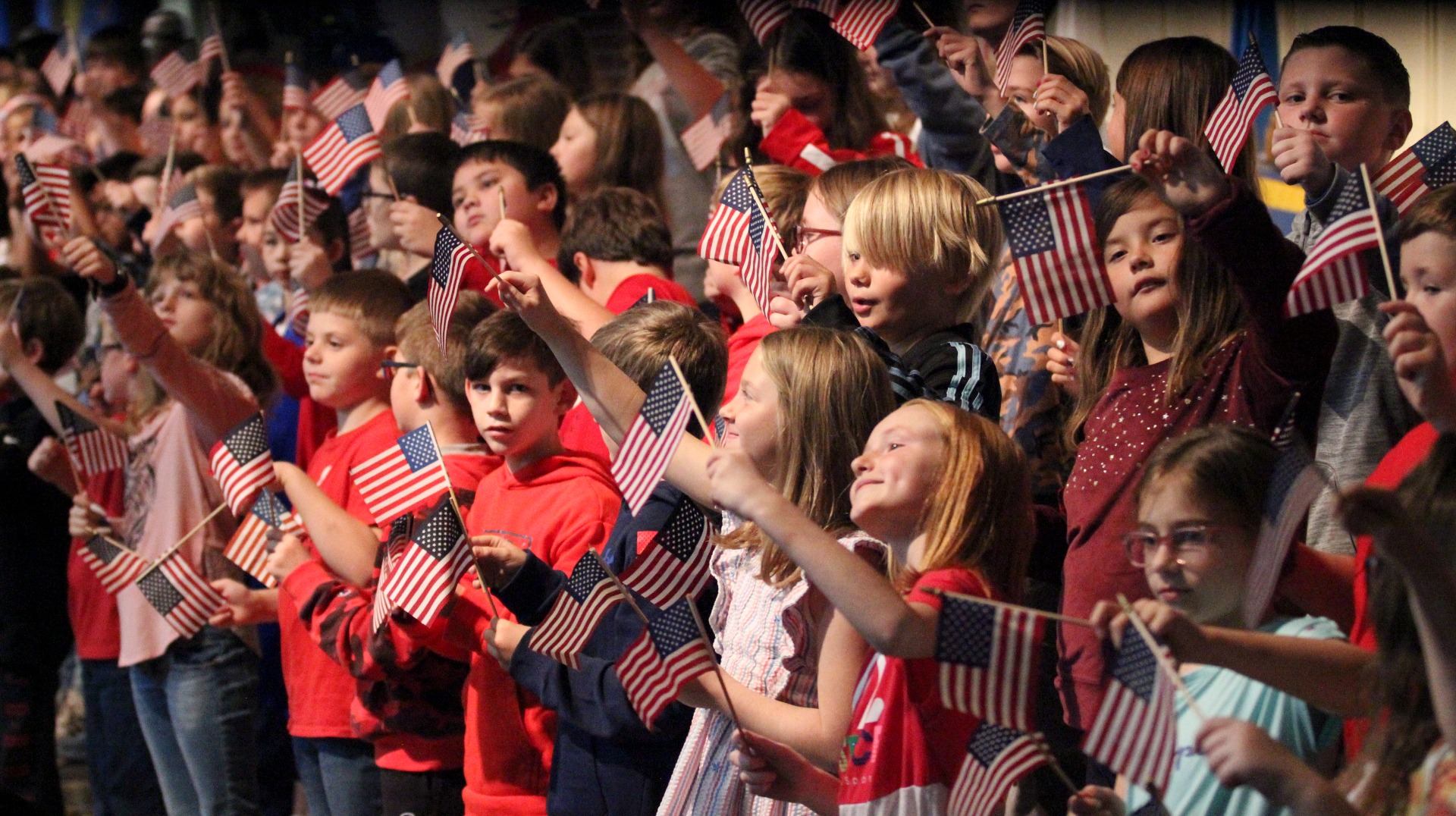 Dec. 9 – Findlay firefighters took youngsters shopping earlier in the week for the Shop With a Firefighter program put on by Findlay Hope House. Get more by clicking here.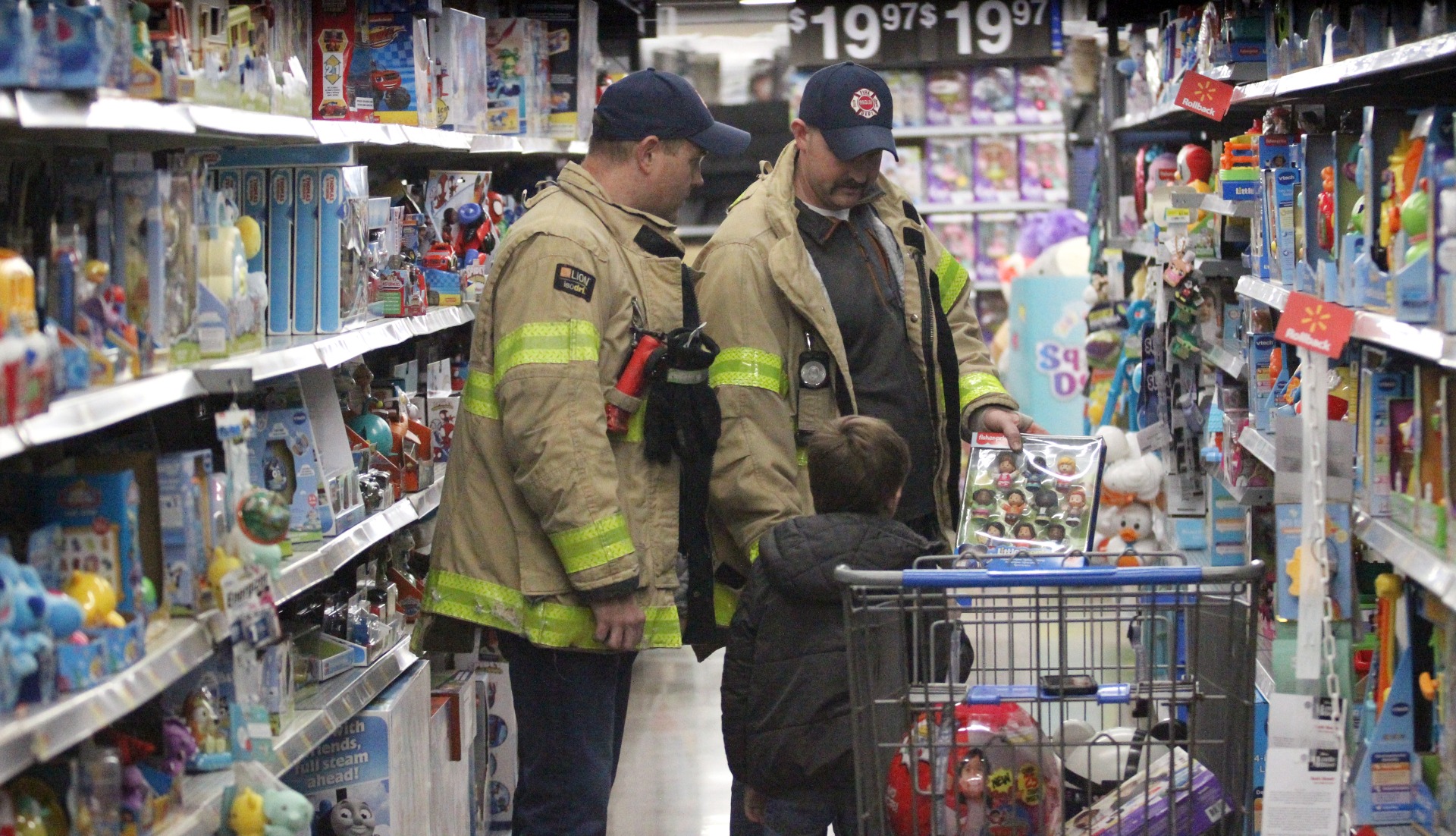 Dec. 13 – While stopped at the light at Sandusky and Blanchard the other day we noticed this youngster posing for a picture with the Living The Sweet Life mural on the side of The Baking Company & Bread Kneads and thought we'd snap a pic of our own.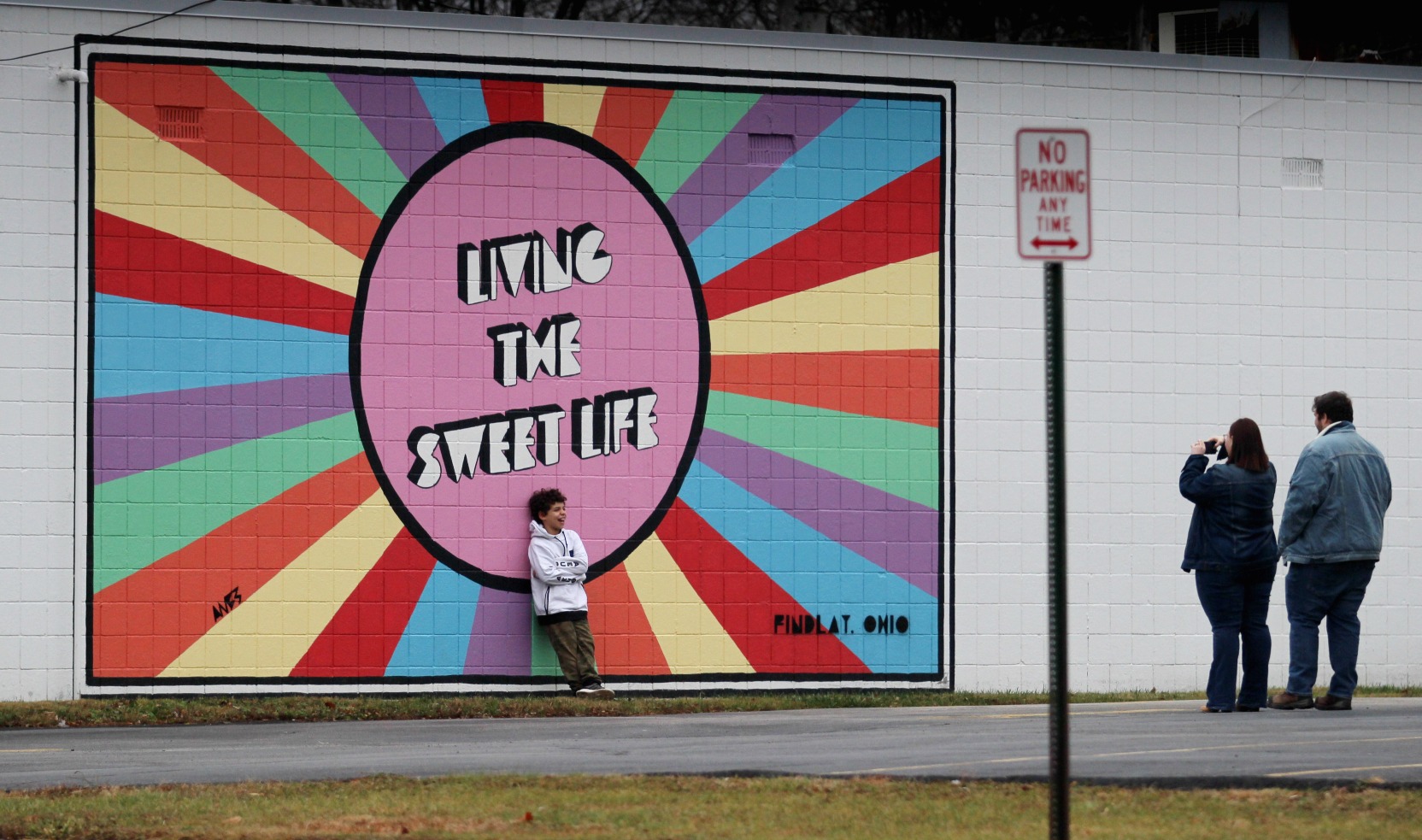 Dec. 23 – Cars head down a snow-covered South Main Street in Findlay during a windy winter storm that produced wind gusts of up to 60 miles per hour.